Explore the World with Google Arts & Culture
These lessons help you learn digital skills while exploring art, historic events, and iconic figures with Google Arts & Culture.
Start teaching in 3 steps
Create a Class
Students can join your class with a class code
Add lessons
Students can see these lessons and start working
Get inspired by Google Arts & Culture and learn new digital skills along the way
Use these lessons to learn how to make pixel art, craft an adventure story, create a crossword puzzle, and more all while exploring art and history.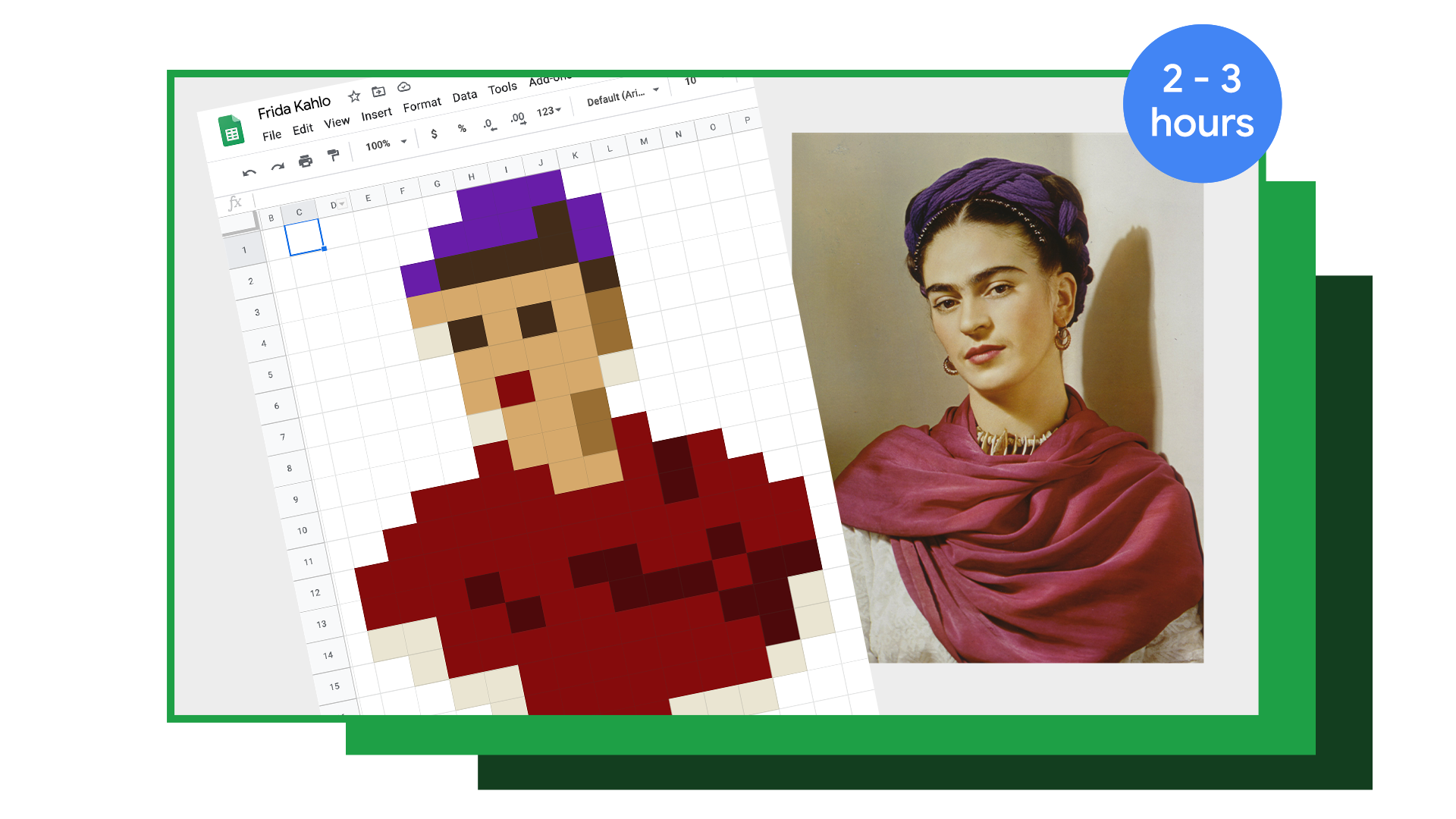 Pixel Art inspired by an artwork on Google Arts & Culture.
Nickolas Muray,
Frida Kahlo
, 1939, George Eastman Museum
Sign up to start learning new skills.